How to use Low Data Mode to delay uploading photos in MobileMMS
If you are using MobileMMS with a connected device like a tablet or laptop but your connection speeds are slow, you can use our Low Data Mode option to delay uploading of the pictures or attachments you may be taking while creating or editing records. Please note, this only caches the photos or attachments that are attached to records. Records created or edited in Low Data Mode will still be reflected live to other users of MobileMMS.

1. To use this feature, you can Enable Low Data Mode by clicking the button left of the user profile button as shown below.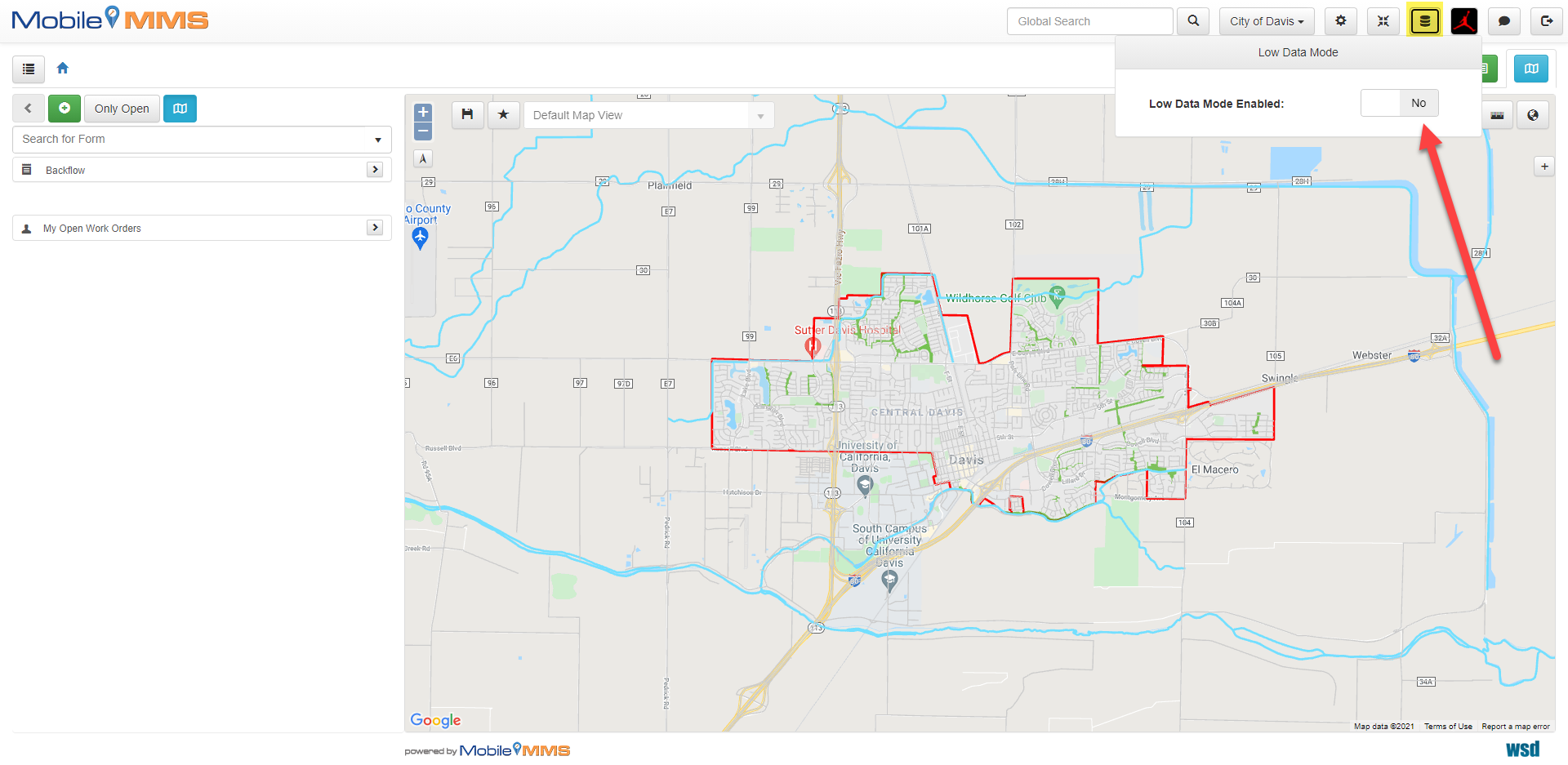 2. Then you can add or edit data as needed. Any photos or files that you have attached to records will be saved to your devices' local storage and will not be available to other users of MobileMMS until you upload them. A notification bubble will display the number of files or photos that are stored on your device until they are uploaded.
3. Once you are done with your editing, and you have adequate speeds to upload the photos or files you were working with, you can then click the Low Data Mode button again and choose to disable Low Data Mode. At this point, you are now able to upload the data by selecting the upload files button as shown below.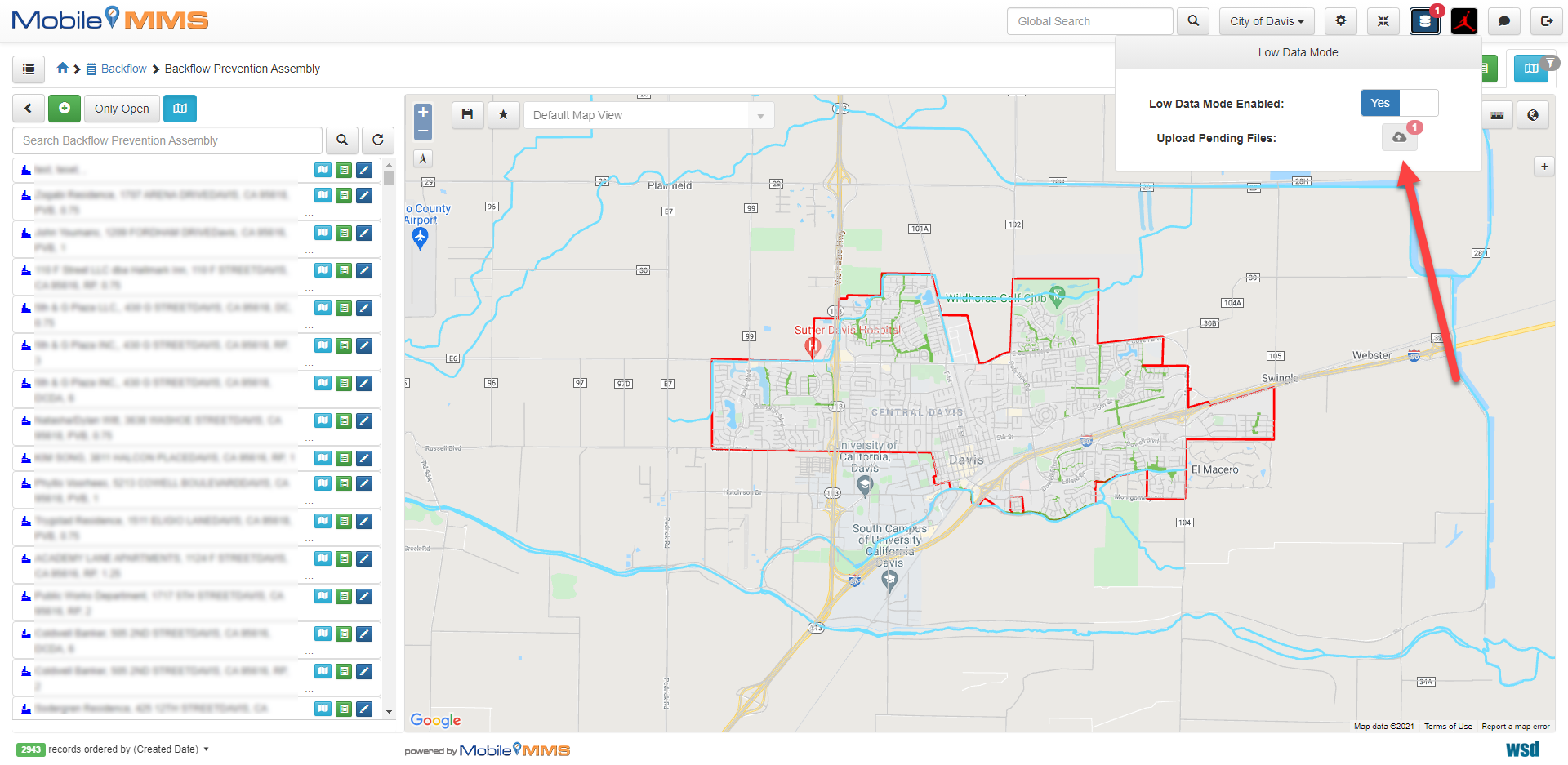 Related Articles

How to use the MobileMMS API Search Endpoint

How to use the MobileMMS API Search Endpoint The search endpoint can be used to search a MobileMMS form with everything from a very simple query all the way to a very elaborate nested query. The basics of the JSON to search various data types of a ...

Using PowerBI with MobileMMS Rest API

In order to analyze MobileMMS Data in Microsoft PowerBI, you must add data source using the following procedure: In order to connect to the MobileMMS API in Microsoft PowerBI using the Get Data From Web option, you must first create an API key within ...

Crystal Reports

Building Crystal Reports in MobileMMS One of many ways of summarizing and displaying information in MobileMMS is to build Crystal Reports. Crystal Reports have the advantage of allowing the designer to format and summarize the data to a desired ...

How to Print a record with a basic layout.

Any user can print the basic layout of a record by using the print below. Once selected, a new tab displaying the record with the basic layout will be shown and the the user can then use the browsers print function to print the record to the desired ...