How to Print a record with a basic layout.
Any user can print the basic layout of a record by using the print below. Once selected, a new tab displaying the record with the basic layout will be shown and the the user can then use the browsers print function to print the record to the desired location or file.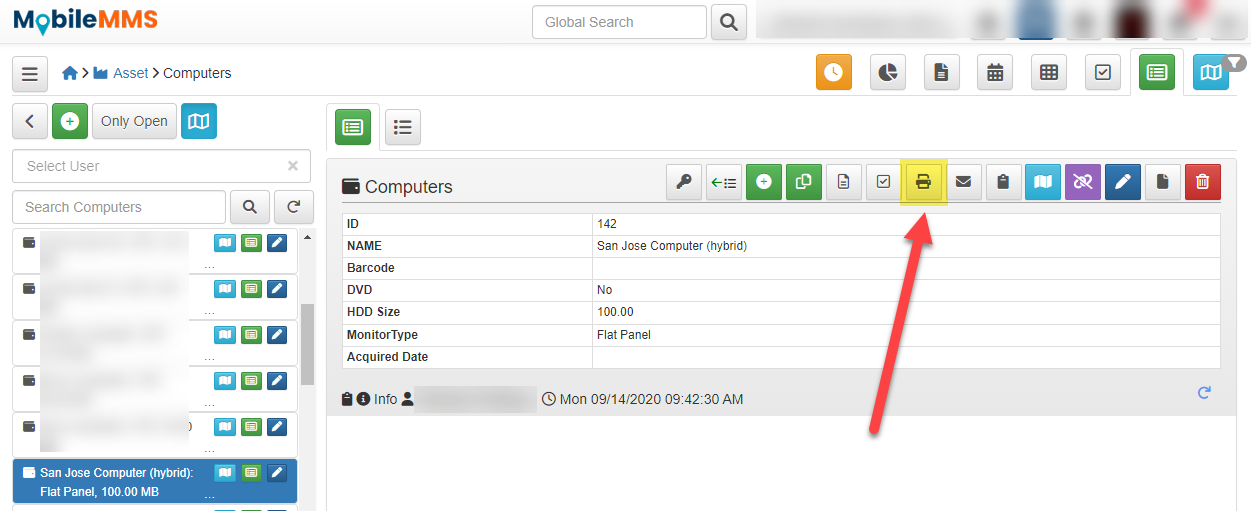 Related Articles

Crystal Reports

Building Crystal Reports in MobileMMS One of many ways of summarizing and displaying information in MobileMMS is to build Crystal Reports. Crystal Reports have the advantage of allowing the designer to format and summarize the data to a desired ...

How to use the MobileMMS API Search Endpoint

How to use the MobileMMS API Search Endpoint The search endpoint can be used to search a MobileMMS form with everything from a very simple query all the way to a very elaborate nested query. The basics of the JSON to search various data types of a ...